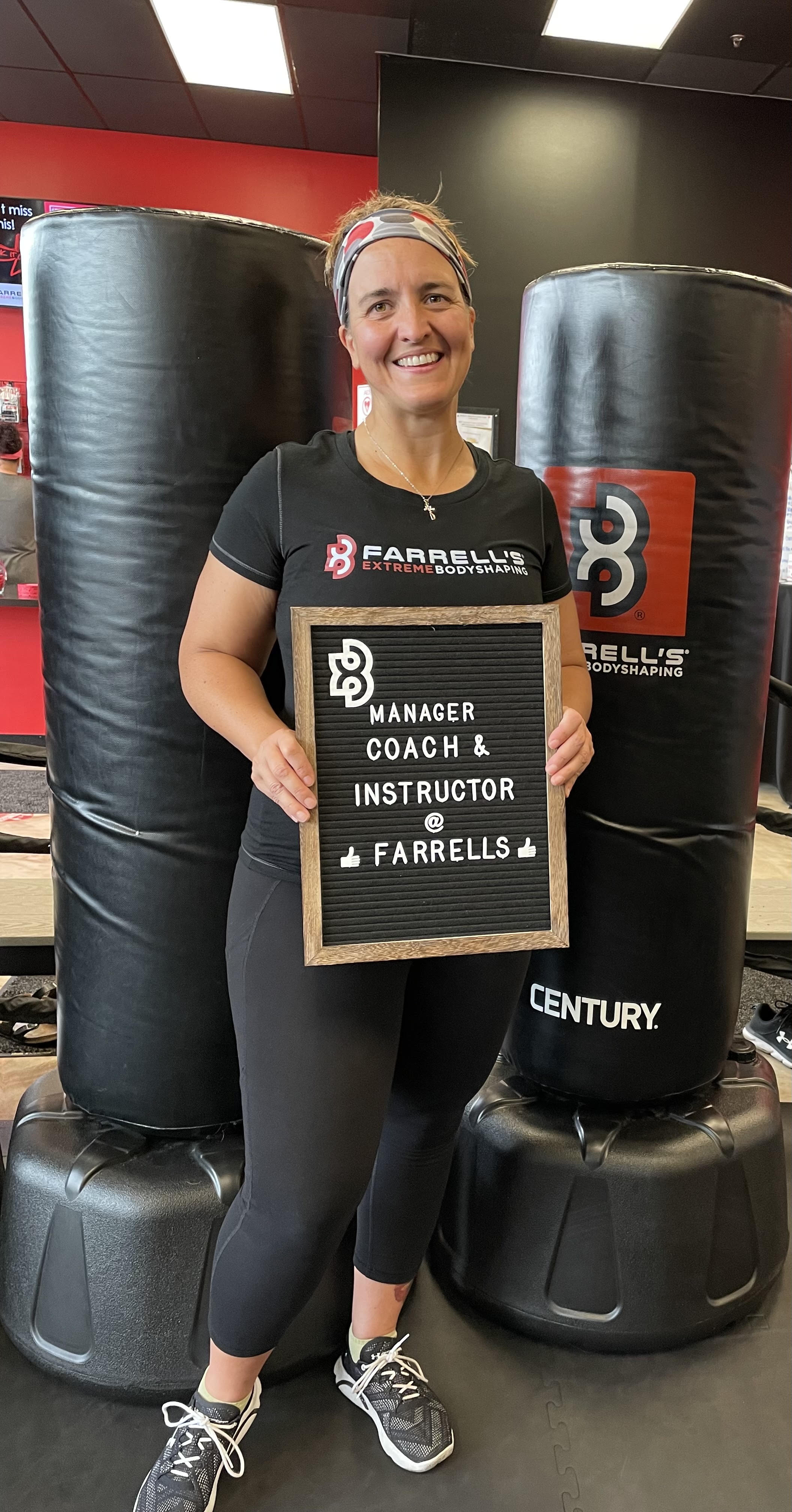 Sharon C
I have been in the FXB community for a handful of years. I had fell in
love with the program with in the first couple weeks of my 10-week
challenge. I became a coach right after that and 2021 became an
instructor. Being a health and physical education teacher; it is important
to me to be healthy and get in shape. I feel that I need to practice what I
preach to my students and FXB has helped me get there. The workouts
are made for everyone, and the instructors will push you to the max as
long and you put in the effort. As an instructor my favorite thing is being
able to be a part of changing lives. I truly enjoy being able to guide
others in health and fitness and help them to meet their goals. I am
honored to be a part of a group that is dedicated to improving lives. Each
person that walks through the doors has different goals, and the owners
and staff are dedicated to helping each person meet those goals; most
importantly, there will be no judgments as each person's journey IS
THEIR OWN JOURNEY. Just show up for yourself each and every day!
If I am not at the gym, I am playing competitive softball not only multiple
nights a week; but traveling out of state to play as well. I am proud and
honored to be able to say I was the pitcher for an undefeated women's
championship title in November 2021 at CSNSA WORLDS.